Taxi Transfers To and From Keflavik Airport
Find Unbeatable Value Taxi Transfers


Keflavik Airport Taxis - Fares, Distances and Where to Find Them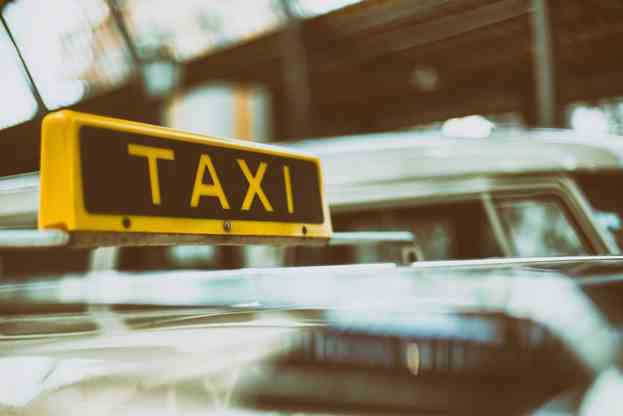 Getting to Keflavik Airport and from the terminal to the chosen hotel by taxi is not a problem at any time of the day or night, as taxi companies provide their services 24/7. The taxi stand is just in front of the terminal. Depending on where passengers are based, Keflavik city or Reykjavik, costs can vary considerably. Some taxi companies also offer day excursions or stop-offs at some of Iceland's tourist attractions.
For example, Airport Direct Shuttle services (tel +354 497 8000) offer two hour stop-offs at the Blue Lagoon, before taking passengers to or from Reykjavik or the airport. For up to three people sharing a taxi on the trip between the Icelandic capital and Keflavik Airport costs from 129.00 Euros, that's around 17,339 ISK. Four to six people sharing a minivan or minibus costs from 20,027 ISK and a group of seven to 12 passengers sharing a vehicle costs from 213.00 Euros or 28,629 ISK (1 EUR = 134.41 ISK, exchange rate as of October 2018). The optional stop at the Blue Lagoon is charged extra.
Airport Taxi has some 70 years experience in providing transport services to Iceland's visitors. The company can be contacted by email at taxi@airporttaxi.is or by phone at +354 520 1212. The taxi company offers visitors a large selection of excursions, for example trips to Skaftafell Ice Cave in Vatnajökull National Park, which lies approximately 329 km or 204 miles from Reykjavik and 367 km or 203 miles from Keflavik Airport. Such a trip would start at around 15,000 ISK one way. Hiring a taxi for the day with operators Airport Taxi costs from 47,000 ISK for an 8-hour duration.
A trip to the beautiful Landmannalaugar National Park area, which lies some 195 km or 121 miles distance from Reykjavik and 233 km or 145 miles from the airport, is also possible. Travelling from Keflavik Airport to Reykjavik takes around 40 to 45 minutes. A taxi ride to the city of Keflavik takes only 5 to 6 minutes. Two to three passengers sharing a regular taxi will be charged around 7,930 ISK for a trip between Reykjavik and Keflavik Airport. Sharing a minivan costs ca. 9,678 ISK.
The short trip from Reykjavik to Grindvik, a 26 km distance, costs from 1,210 ISK. Travelling between the Icelandic capital and the Blue Lagoon starts at 2,150 ISK.
Taxi fares to & from Keflavik Airport (KEF)
Taxi Transfer Customer Reviews
Available Transfer Options