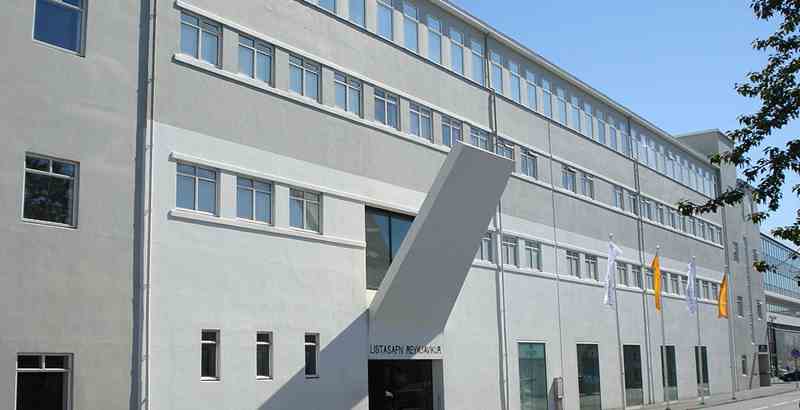 Visit the Reykjavik Art Museum
Divided into three large buildings, Reykjavik Art Museum is one of Iceland's major tourist attractions. The largest of these three buildings, Hafnarhús, is located at Tryggvagata 17 (tel +354 411 6400), and is open from Sundays to Wednesdays from 10.00 am to 5.00 pm, and on Thursdays from 10.00 am to 10.00 pm. The gallery displays mostly contemporary art.
Kjarvalsstaðir Gallery is situated in Flókagata 24 (tel +354 411 6420) and opens daily from 10.00 am to 5.00 pm. Gallery Ásmundarsafn can be found in Sigtúni in Reykjavik (tel +354 411 6430). From May to September the museum's gallery is open from 10.00 am to 5.00 pm. From October to April visitors can see the exhibits between the hours of 1.00 pm to 5.00 pm only.
Ásmundarsafn holds many very different temporary exhibitions throughout the year. Until the end of 2019, visitors can enjoy the artworks of Ásmundur Sveinsson for example. The Art for People exhibition is a retrospective of the artist's work. Born in 1893, sculptor Sveinsson died in 1982, leaving behind a large body of work that spans Iceland's most dramatic transformation in the 20th century from an impoverished farming community to a modern, wealthy democracy. The exhibition ends on 31st December 2019.
At Kjarvalsstaðir visitors can enjoy the artworks of Jóhannes Sveinsson Kjarval (1885-1972) until April 2019. One of Iceland's most beloved artists, he was a pioneer of Icelandic art in the 20th century. His works include landscapes, portraits and works of fantasy, where his imagination was allowed to run freely. For this reason, the exhibition title is Author of Great Aspirations, a line which appears in one of the artist's poems, The Most Supreme Being on Earth. Sveinsson Kjarval interpreted Iceland's environment and society with fresh eyes, allowing his fellow countrymen to see their country in different, wholly new ways and regard it with pride.
UNBEATABLE VALUE CAR RENTAL

FREE
Amendments,
FREE
Cancellations,
NO
card fees!

airport_shuttle Need Airport Transfers?
Useful Information about Keflavik Airport